Posters now available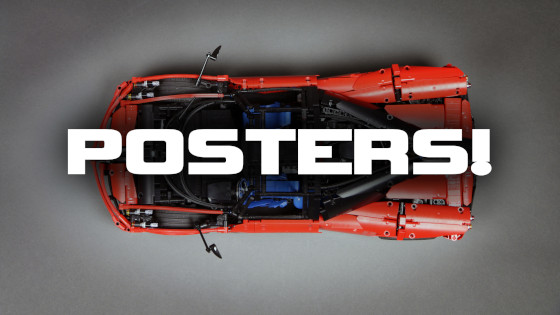 Some of the photos of my models are now available worldwide as quality posters.

I've finally introduced something I've been considering for quite a while: posters. Personally, I'm a big posters fan, especially automotive posters, and I'm a LEGO fan, too. So I thought that automotive LEGO posters would be something nice to have, and I've created a few out of my original 20-megapixel photos and published them on fineartamerica.com. You can also find them under an easy-to-remember address posters.sariel.pl
There are 10 posters for starters and their prices start at $18 + shipping. You can order them by using either of the two links above, selecting the picture you like, then picking Art Print and deciding on size, finish and other details. The posters are professionally printed on quality paper by FineArtAmerica and shipped from 14 manufacturing centers located on 5 continents around the world.
It's something I've made because I just like posters and because it felt like a waste to have quality photos just sitting on my hard drive. Perhaps you'll like the idea, perhaps you won't – but it's always good to have options.
Video: