Supercars!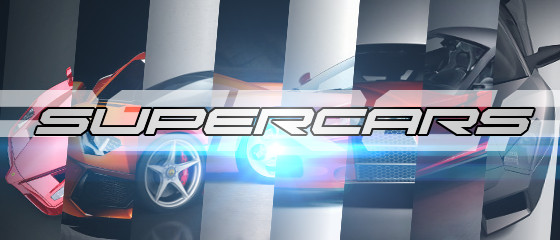 Summary and plans for my line of supercar models.

I have first announced plans for a line of supercar models back in 2009, and I have not been too successful about making it happen. As of the half of 2013, I have built only 3 models that fall into that category, and none of which can be actually called a proper LEGO supercar, as they all lack e.g. gearboxes. I have plans to change it, as explained below.
My two last supercar models have been built around RC motors and RC units, resulting in decent speed and performance at the cost of weight and internal space. I have realized that this direction leads to a dead end, as exemplified by my Peugeot 908 HDi FAP model, which doesn't even belong in the supercar category. On one hand the speeds nearing 20 km/h are simply dangerous for small LEGO models, as the potential for a significant damage to parts is severe, and so is the probability of crashes and their consequences. I have broken at least 10 universal joints while developing Peugeot's propulsion system, and even without it the whole drivetrain is a subject to a significant wear, and the resulting model is practically impossible to drive anywhere but in a wide open space. On the other hand, all my high-speed RC models had to have their bodywork and interior drastically simplified to minimize the weight and to allow space for 4 motors and 2 RC units. In the end, there are only so many ways to fit all these elements into a relatively small car model.
I have now been working for a while on a project that would make building supercars much easier and faster: an universal, adjustable chassis. Such a chassis will allow to build practically any traditional car within certain scale, with possible adjustments to suspension and gearbox modules, as well as to the wheelbase.
Such a chassis will abandon the RC elements completely, focusing on the Power Functions system instead. I believe the PF system has grown much more useful recently, with the addition of L motors and V2 IR receivers, which together form a powerful propulsion system, much easier to fit in a chassis than the bulky XL motor is. The focus is no longer on speed, but on a reasonably small size and compact build with many functions. The resulting models should be highly detailed and functional, while agile but not as fast as to exclude driving indoors.
Such a chassis will also require a degree of standarization between models, most importantly when it comes to scale and wheels. I have decided to rely primarily on two types of wheels shown below: the smaller 56×34 wheel (left) which will be basis for what I call Scale A (models roughly 27 studs wide), and the bigger 62×46 wheel (right) which will be used for Scale B (models roughly 32 studs wide). All my supercar models so far have been using the bigger wheels, and thus belong in Scale B, but I have come to consider this scale too large for most models. I believe that with the new, compact PF system's elements it's perfectly possible to build a fully functional supercar in Scale A, while the smaller wheels look more accurate in most cases, come with a number of covers, and four of them are 200 grams lighter than four larger wheels, which is a serious saving and can be put to a good use.
Other than wheels, the models will also share similar gearboxes. I have been experimenting with several advanced gearboxes recently, all of them sequential and remote-controlled, and most of them featuring 3 to 4 speeds, as more speeds have little practical use in my opinion, while making the gearboxes much larger, and the whole drivetrain much more complex. There are many other possible functions to include, such as e.g. realistic brakes with which I've been experimenting recently. I also intend to use piston engines in most models, independent suspension systems, as well as to put a lot of effort into creating realistic lights. LEGO has recently introduced round 1×1 tiles, already available in several trans-colored variants, which helps to create realistic light, and can be complemented by trans-colored bars and tiles.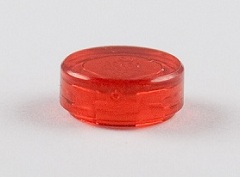 Finally, given the required compactness of the chassis and the size of existing LEGO power supplies, I'm seriously considering using a custom-built power supply. The only goal here is to get the same performance from a much smaller unit, but it's too early to be more specific yet – practical tests are still ahead of me.
Despite the aforementioned standarization, I see plenty of ways to make each model different. Even with similar chassis, they can be built with focus on various points: look, functionality, authenticity, some particular elements of performance. The bodies alone can mix studless and studfull parts, or rely on one system only.  The chassis will surely be entirely studless, and it's already under development in the first "standarized" model: the Ferrari Enzo. Once finished, the model will provide a better insight into how different the following models can be. As a matter of fact, due to their consistency – the body color and the wheel covers for example – I'm  going to build a number of Ferraris, but also experiment with other brands too. The most probable projects are outlined below.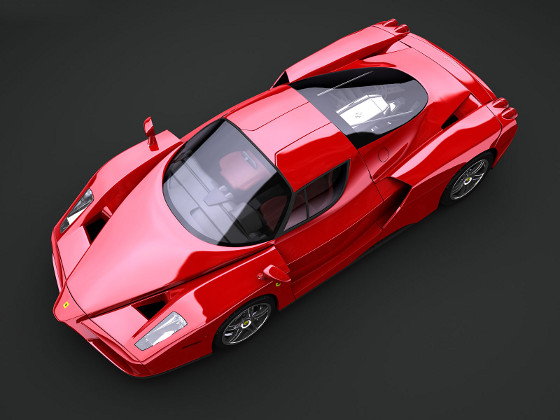 Ferrari Enzo will surely sport a red, panel-built body, rear wheel drive, and at least 3-speed sequential gearbox and Scale A. I didn't like the official 2005 LEGO Technic Ferrari Enzo, and I intend to improve over it. I want to focus heavily on authenticity, re-creating, if possible, the difference in sizes between front and rear tires. Most of all, the model has to be small and look good. The functionality can be limited, which is true to the somewhat Spartan real Enzo.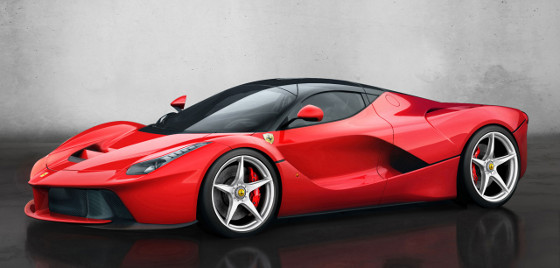 To answer the obvious question: yes, I would like to build the Ferrari La Ferrari, but right now the model is very fresh and the documentation on it is insufficient. There are no reliable blueprints, for example. All in all, it would make a nice model for next year or later, almost surely in Scale A.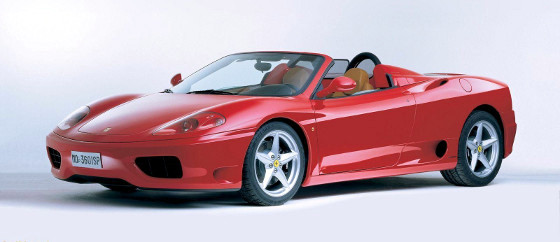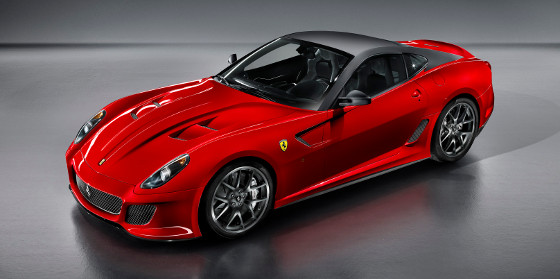 I have also been thinking of building a Ferrari model with a folding roof. Here, I'm hesitating between Ferrari Modena and Fiorano. Again, the latter exists as an official LEGO Technic set, which I think can be improved upon. It is not unthinkable that I will eventually build both, in Scale A.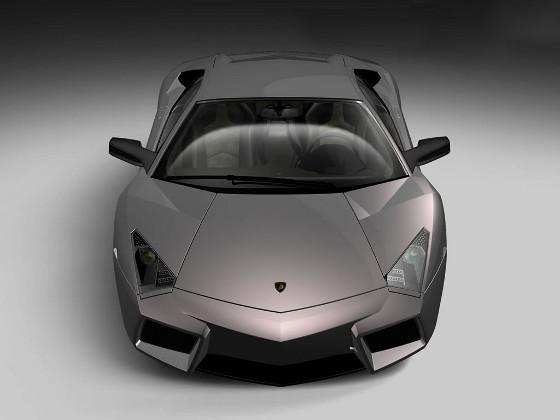 The Lamborghini Reventon, which I've been planning for a couple of years now, will be a very different model. I want it to be larger, very complex mechanically, with the NXT unit at its heart. I'm hoping I can fit it with adjustable suspension, seats and other elements, and make the NXT unit remember several "driving profiles" to switch between. It's quite possible that it will utilize the NXT motors for the most basic functions, along with a number of PF elements controlled by the NXT unit using the IR Link. The Reventon is almost a certain candidate for combined studless&studfull body in dark grey, in Scale B.
As far as Lamborghinis go, I'm strongly tempted to try and build the famous Aventador. It would be definitely Scale A model, as small and light as possible, with panel-built body. I only accept the orange body variant, so it's possible that it will have to wait until LEGO releases more types of orange panels, as there are few available at the moment. Modelling its silhouette and lights would be an interesting challenge, but in any case this is a model for next year or later.

Koenigsegg CCR is another model that has been planned for quite a while. I wanted to try a studfull body on it initially, but now I'm more inclined towards a panel-built one. Having seen a yellow model recently, I want to make it orange. Just like the Aventador, it may have to wait until orange panels are more widely available, but it's more likely to have a partially studfull, or eventually red body. Most likely Scale A model, with rear wheel drive, it will be quite challenging to make various parts of its body open up just like in the real car.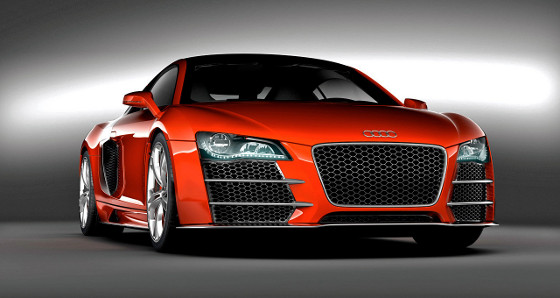 Audi R8 is a very recent addition to my plans. I believe its body shape can be modeled very well with studfull pieces. Small, Scale A model with all-wheels drive, it will most likely rely on a studless body frame with studfull pieces forming separate panels connected around it to form the body. It's also a very interesting car when it comes to lights, and I want to model these as accurately as possible. A V8 or V10 piston engine will be included, depending on how much space is available inside. The look will be very important for this model, while its small size should ensure a decent performance.
I hope these plans look promising and will come to swifter realization that they did previously. Finishing the Enzo will most likely be the defining point of the whole plan – it will show how useful the chassis really is, and how versatile it is for different cars. I hope you won't be frustrated by revealing of these plans –  I felt it necessary to share them, as I intend to drastically change the direction my supercar models have been following up until now. These model's won't be finished fast, nor follow one another immediately, but they surely will be eventually finished, and built with as much skill as I can possibly exert. The Enzo and Reventon are most likely to get finished this year, followed most probably by the R8.