Online LEGO Wheels Chart Updated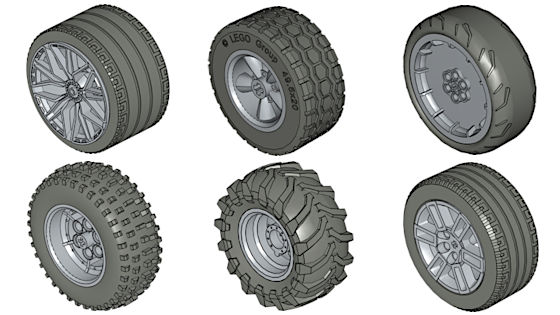 A major updated to my online LEGO Wheels Chart tool is now available.

One of my online tools for AFOLs, the LEGO Wheels chart, has received a major update, including:
unified, highly detailed 3D images of all wheels
13 new wheels added
dead links fixed
rim/tire combinations updated
overhauled code for easier maintenance
The list of wheels now includes wheels released in first half of 2021, and the number of tire/rim combinations now reaches well over 200. The tool is available free of charge here: wheels.sariel.pl
If you're an Android user, you may alternatively want to consider my free ad-less mobile app Sariel's Wheels Table.
Update: also added a new column: rarity, in which each wheel is rated common, uncommon or rare.