Gear ratio calculator 2 released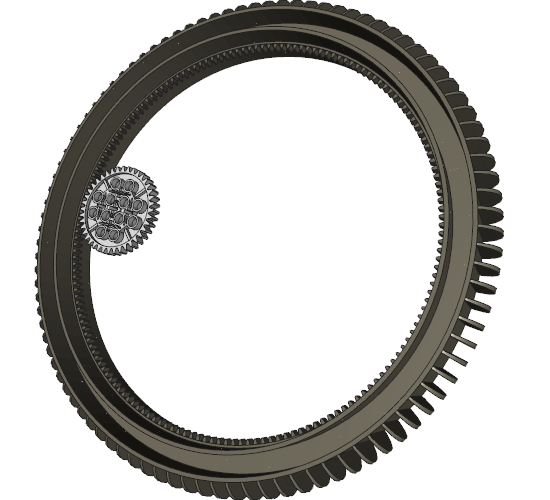 The tool that has been available at my website for a long time – the gear ratio calculator – has been released in an entirely new version. It also includes an extra handy feature called the Gear Coupler.
Calculating ratio of two LEGO gears is fairly easy. It gets a tad more difficult when some less common types of gears are used and when there are multiple pairs of meshed gears. To provide an easy solution to this, I have created a simple on-line calculator designed specifically for LEGO gears some time ago. It was a very basic tool and now it's finally replaced by a newer version.
The new gear ratio calculator provides a convenient graphic interface with pictures of gears (included are all currently used LEGO gears from 8-teeth gear to Hailfire Droid Wheel, along with all types of differentials, turntables and with a worm gear too), an ability to calculate the total ratio of up to 25 pairs of gears, and it works entirely in real-time, without reloading the page. It also comes equipped with a handy new feature called the Gear Coupler which shows gear combinations available at a given spacing between the input and output axle. It works in two modes, one for studless constructions (based on liftarms) and another for studfull ones (based on LEGO Technic bricks) – this is because in case of bricks the vertical spacing between the axle holes is different than the horizontal one. The list of gear combinations is provided along with pictures, gear ratios and explanations, and is ordered from the combinations providing the highest gear reduction to the ones providing the smallest one. Please note that this tool only works for parallel gears, hence no single bevel gears, no differentials, no turntables and no worm gears are taken into account. Still, it should be more convenient than having to manually check what gears fit into a given spacing.
Update: at readers' suggestion, the calculator was given an ability to clear the selected driver or follower gear, as well as to remove an entire pair of gears. The total gear ratio of multiple pairs is automatically updated upon removal of any of these.
Update: the option to select the drive motor and see the theoretical output speed was restored. The calculator is also available via a new address, gears.sariel.pl.
The calculator requires a JavaScript-enabled browser and may not work properly under Internet Explorer in versions prior to 8.0. This is because of extensive use of the jQuery library.
Media reference:
Lego.Blog.hu (Hungarian only), Robótica recreativa y educativa (Spanish only), TechnicBRICKs, Tecnoloxia.org (Spanish only)