Wheels Chart tool updated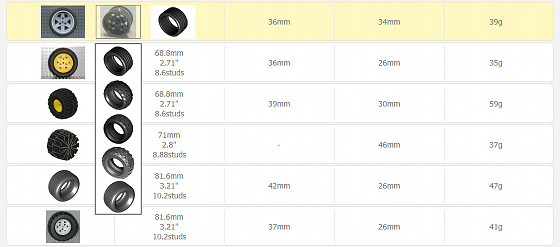 My wheels chart has been updated and supplemented with new features, including list of matching rims and tires.
A substantial update of wheels.sariel.pl is now live. Important: please refresh the page if you've been there before.
Change log:
moving cursor over an item now displays subparts of a wheel: a rim and a tire, each being separate link to the Bricklink's catalog. This does not apply to single-piece wheels.
moving cursor over a wheel's subpart – a rim or tire – now displays a list of matching tires for rims, and matching rims for tires. Again, each image is a separate link to the Bricklink's catalog.
the list's header now stays on screen when scrolling down and up
some diameters are now shown with greater accuracy
almost all items now include rim and tire widths
several new wheels added to the list
I hope the tool serves you better now. Please share info here if you encounter any bugs.
Don't forget other tools:
scaler.sariel.pl
studs.sariel.pl
gears.sariel.pl
and more in the "Tools" box to your right.