Now also on Facebook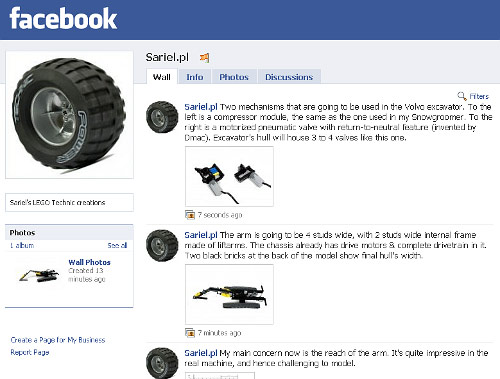 When I decided to continue blogging for another year, I also decided to make this blog more interesting and to pay more attention to readers' needs. Many of you have often asked what am I building at the moment, and only recently it occurred to me that this exactly where Facebook can help. With a Facebook page I can provide frequent updates on the building process and more, without cluttering my actual blog, and it can be done with all the useful functionalities like comments and new post notifications. Moreover, at some point I have been suggested to launch a forum for my blog, and while I don't think that my blog is popular enough to run its own forum, this is where Facebook steps in with its discussion boards.
My Facebook page has been launched today with some info on my current project, the Volvo excavator (including current photos). More is to come,  and I hope that this is going to meet your needs.