Big Bucket Wheel Excavator cancelled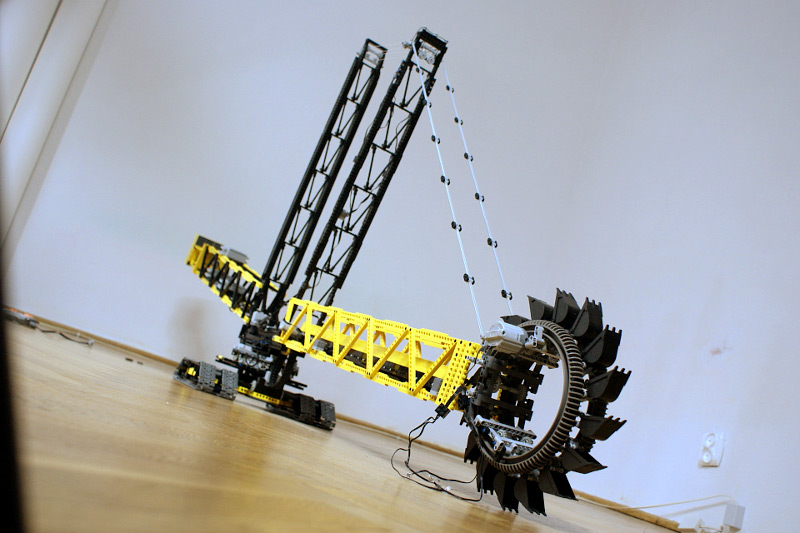 Due to increasing difficulties I have decided to cancel my largest project up to date.
For more than two last months I have been occupied with a single large project, a model of a big bucket wheel excavator. Unfortunately the model proved bigger and much heavier than anticipated. At the moment of cancelation it was 1.01 m tall, 2.07 m long and weighed almost 7 kg. Many elements started to bend under such weight, especially in the chassis, and the drivetrain was already at its limit. Test-drives at this weight have shown that the whole chassis is unstable and needs a major redesign to support the model's weight. Basically, I would have to build half of the model from the scratch, and I simply do not have the number of parts needed to build a much more massive chassis.
My apologies to everyone interested in the model – I believe it is better to give it up now and focus on next projects than to waste more time on something that has a minimal chance of success. I simply wanted to build too big. Anyway, there already are better Lego models of such a machine than I could possibly build – like the ones by Benjamin Ventura.